Maintaining different kinds of floors in your facility
January 17, 2020
Posted by:

Dhivya Srinivasan

Category:

Training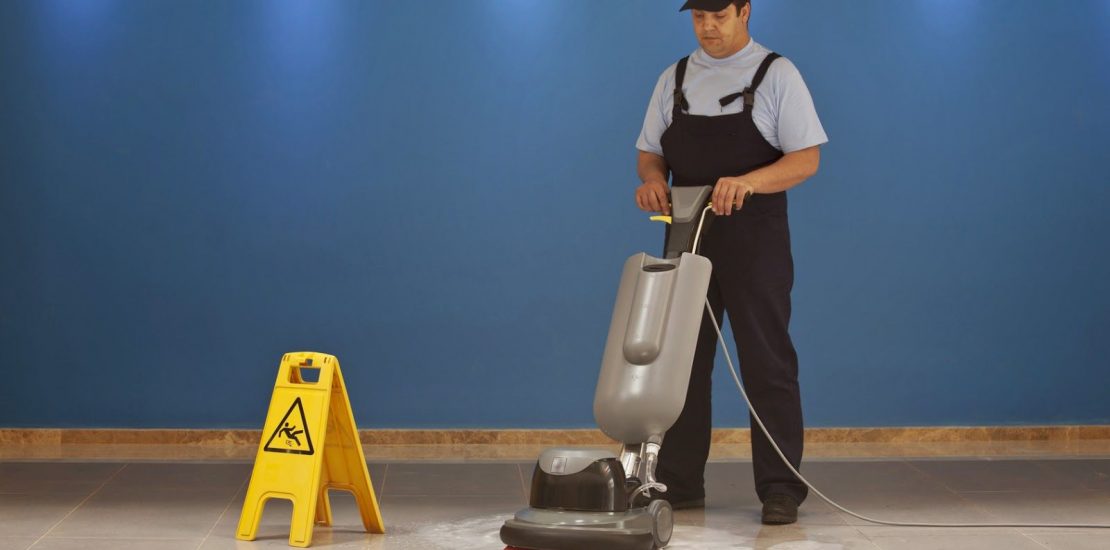 One big facility can be expected to have a variety of floors. And while it can be an easily negligible part of your business maintenance, this is a vital step. Dust and grit can act as a corroding abrasive on hard and soft surfaces alike. Regular cleaning and maintenance can extend the life and look of your floors in the long term. This helps your facility avoid repair costs on flooring replacement which can occur due to bad maintenance. 
Whether the main reason why you consider this is for safety or for customer/employee happiness and comfort, a clean floor contributes to multiple positive factors in a facility. The investment that you make as a facility manager will help you save on repair costs over the long run and also make your floor presentable. 
Some unique factors for facility managers to consider before they choose a cleaner
Consider one which does not require a long drying period following basic cleaning 

Check if the product is slip-retardant for safety purposes

The product should be capable of providing a sleek appearance and a lasting finish

Enhances the quality and the durability of the flooring

Must protect against and must not participate in any chemical damage
Concrete Floors
Concrete floors contain naturally porous surfaces which would require a cleaner than can seal the pores. This helps the floor from debris and other moist materials from seeping in. This kind of floor requires regular maintenance and has to be dusted/swept before wet cleaning. 
Larger facilities will gain from investing in an automatic scrubber. 
Vinyl Floors
While a lot of floors require wet cleaning, moisture is the key thing that should stay away from vinyl floors. This kind of floors need high maintenance with microfiber cleaners or towels and require manual maintenance.
Any kind of deep cleaning can be done frequently using a very mild alkaline content floor cleaner. 
Terrazzo Floors
Maintaining terrazzo floors are quite straightforward. Since the floors are generally shiny, water and mild floor cleaner and an automatic mop machine are perfect to keep it in great condition. These floors need to be sealed with a terrazzo sealant which will protect the materials from the chemicals in the cleaner. 
You can also sweep or dust the floor to keep the dust and debris grinding down the top coating. Wet cleaning can be done weekly, unlike dusting which has to be done daily, with an automatic machine with an all-purpose cleaner. 
Linoleum Floors
Linoleum floors require everyday cleaning which includes dusting, vacuuming and a quick mop of the floor with a mild or strong cleaner based on the amount of dirt on the floor. Over time, when the floor loses its lustre, a protective wax seal can help retain that sheen. 
Ceramic Tile Floors
Regular mopping using a wet mop and neutral, mild floor cleaner can help this glossy floor type. The floor also required frequent brushing and sweeping to keep the grout clean. Using the right kind of sealer is vital to prevent discoloration of the floor. 
Marble Floors
Marble floors are known to have sealers that will contribute to its shiny and classy look and will help seal all the pores which usually makes it vulnerable to dirt. The look of this floor can be maintained with regular wet cleaning with a pH-neutral cleaning agent. Since this type of flooring can easily retain dirt, regular dusting, sweeping and damp mopping with a soft mop is a must. 
Wood Floors
Wooden floors are usually not one of the more popular choices in India. This type of flooring reacts very badly to water and can even cause resolute stains on the wood. Water with wood can also lead to termite infections and mold formation.

A wooden floor has to b treated with polyurethane before being exposed to water. Even the smallest of spills have to be wiped immediately with a cloth. A lot of manual maintenance is required for wooden floorings. A lot of floor cleaners specifically mention if they are wood-friendly or not. 
Everyday floor cleaning tips
Ensure that your maintenance staff is dusting/vacuuming the facility every day. 

Wipe off any temporary spills immediately with a mild cleaner to prevent staining and retain the lustre of the flooring. 

Using the matting technique around the facility can help restrict dust from seeping into the premises. 
Schevaran is backed by a strong R&D and application team which is equipped with all scientific instruments to do a real-time quantitative analysis of the available product. As one of the most preferred & trusted name when it comes to professional cleaning solutions, Schevaran has become an easy pick for facility managers.