Maintaining your high traffic facility
March 2, 2020
Posted by:

Dhivya Srinivasan

Category:

Training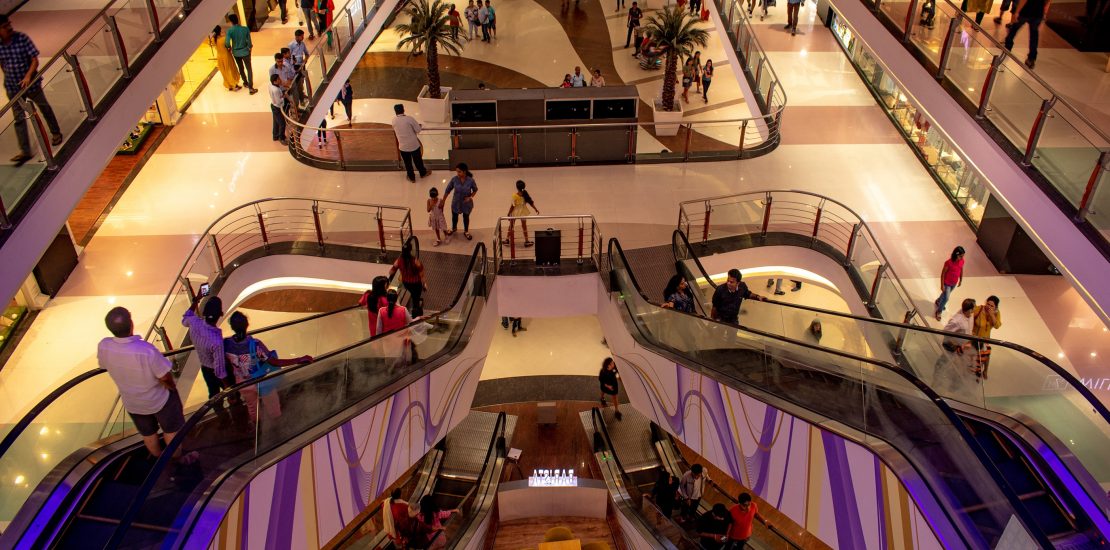 The demand for facility management is increasing at a rapid pace. This demand is caused by sectors like aerospace, retail, hospitality, manufacturing and other huge sectors that have huge facilities sprawling across the globe. Busy facilities like airports, malls, supermarkets and stadiums have ceaseless foot traffic. Since the traffic is constant and the time allocated for maintenance is less during the day, facilities sometimes struggle to keep them clean. 
But cleaner facilities automatically result in guest satisfaction and also enhance the brand image. It is important that these facility managers train their maintenance staff effectively that the facility is always kept clean, even during business hours and peak traffic. 
Why is maintaining a high-traffic facility a challenge? 
Every small aspect of keeping the building clean can be a challenge in this situation. Such facilities face endless challenges including micro factors like floors, restrooms and even garbage. Regardless of the conditions outside, patrons tend to bring in dirt and dust particles that can impact the aesthetic value of the facility. Monsoon seasons can especially be tough due to the wet puddles and shoe marks which could even possibly result in an accident. 
A restroom is another area that hugely impacts the mood of the patrons. Facilities like malls and airports have constant visitors with huge restroom lines. Without the right measures, this could be disastrous for the brand image and guest satisfaction. 
Without regular measures set of garbage and trash, high chances of the bin overflowing can not only impact the business but will increase the workload of the janitorial staff over a period of time. Since there is a high chance of manual error in disposing of trash, this is a factor that has serious implications. 
Buildings with food areas can also find maintenance tough with the number of possibilities like – trash, utensils, cups, spilled food, etc. This where discipline and diligent staff training and a set program come in handy.
 What best practices can your facility adopt? 
Following these steps can ensure proper maintenance of your high traffic facility
To keep up with the times, every facility has to move towards robots. A common misconception about robotic automation is that it eliminates manual jobs. This is a myth since these machines still require human handling. What it effectively eliminates is the error rate and the time dedicated to certain menial tasks like floor scrubbing. This allows the staff to focus on tasks that require complete human intervention like restocking, disinfecting and sanitizing the surface. Investing in these could reduce your facility's costs considerably over a period of time. No chances of human error and no exhaustion from constant cleaning are some of the biggest advantages that automation can provide. 
Even options like manual ride-in scrubbers are available for facilities that want to do the transition slowly. Not only does this reduce the number of time-consuming tank filling stops, but this also allowing operators to maneuver around a facility and its many occupants more easily, even during busy times. 
Staff training
Invest in training your staff about their jobs and even the menial everyday tasks that they have to fulfill. Allocating resources efficiently is what most managers fail to achieve. For eg: if a certain staff is allocated to maintain a restroom, include responsibilities like refilling and restocking products, if applicable. Or assign the task to a resource who is held responsible if the task is neglected. 
Sensors to detect restocking
High traffic also leads to the usage of the facility's products in a short span. Keeping essentials like soap, paper towels and toilet paper stocked helps guests maintain hygiene and can also reduce complaints and long waits by keeping every stall functional. If possible, install connected paper towel and soap dispensers and trash receptacles with sensors so that staff can remotely check whether these need filling or emptying and address the most in-need restrooms first. If certain restrooms are located in more high traffic areas, like near a food court or entrance, make sure to check these more regularly.
Keep the air smelling good
This is critical for every facility. Odors can be a downer if the customer automatically perceives the area to be unclean because of it. Target areas like restrooms and kitchens which can spread strong odors to other areas as well. Consider installing air fresheners that provide an appealing and clean scent. A wall-mounted dispenser should provide a fresh scent for at least 30 and even up to 60 days to avoid having to refill it too often. 
Lapses in cleanliness have become unforgivable in the past couple of years for facility management. Since this can negatively impact guest satisfaction and safety, the brand's image can be considerably damaged. By adopting the above best practices, businesses can make cleaning easier and more productive, resulting in a better-looking facility regardless of the traffic.