Let's be ready & be pandemic prepared
March 12, 2020
Posted by:

Dhivya Srinivasan

Categories:

COVID, Training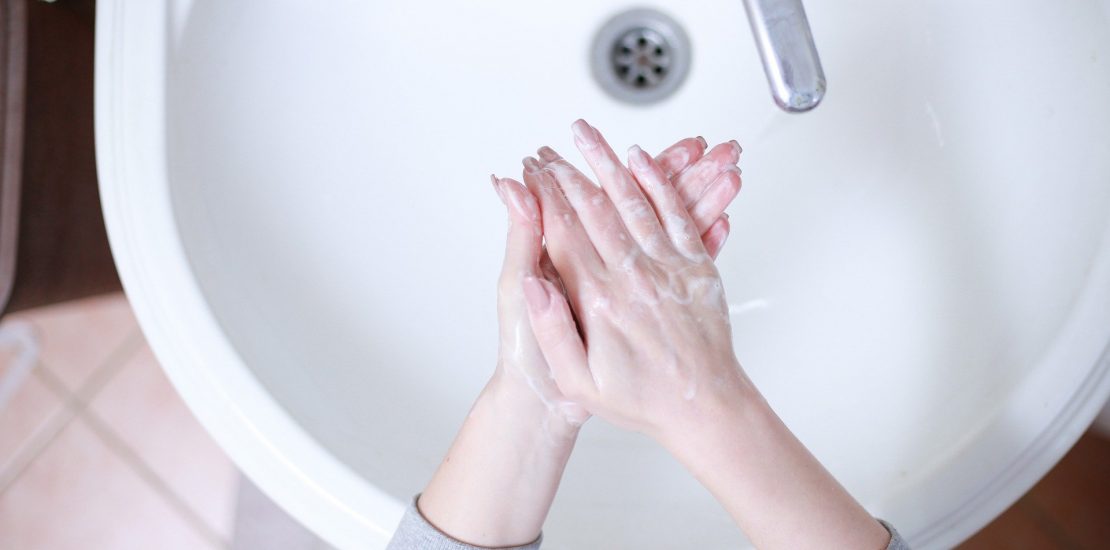 With multiple countries announcing cases of Covid 2019 over the past couple of weeks, multiple institutions are preparing themselves for this pandemic. With so much panic spreading around, what can we choose to focus on? Preparing ourselves for the prevention of the virus. As easy as this virus is spreading, the good news is that prevention is also straightforward if individuals and industries as a whole follow certain hygiene practices. 
Keeping the facility safe for visiting patients and health care workers should be a priority for any facility manager. A clean facility can help the prevention of spreading infectious ailments like flu, common cold, etc. With the dawn of the 2019-nCoVvirus, facilities all over the world have to take extra precautions in terms of safety and cleanliness to restrict the transmission of germs. 
Preventive measures 
While the health officials assure that a vaccine is under development, here are some steps we can follow that reduce the chances of getting infected: 
Cover your mouth while sneezing with a tissue or use your elbow. Dispose of the tissues immediately. 
Wash your hands with soap and water regularly. 
Easiest but toughest to follow – After coming in contact with any external object, avoid touching your face (mouth, eyes and nose) constantly. 
Avoid any unprotected contact with sick people and animals. Protect yourself by obtaining a mask. 
Before purchasing products for your protection, research the actual usage of the product and check its limitations. 
How can big industries contain this pandemic? 
Think of sectors like aerospace, retail, hospitality, manufacturing, schools, and other huge sectors that have huge facilities sprawling across the globe. Busy facilities like airports, malls, supermarkets and stadiums have ceaseless foot traffic. Since the traffic is constant and the time allocated for maintenance is less during the day, proper usage of cleaning materials is vital for the facility managers.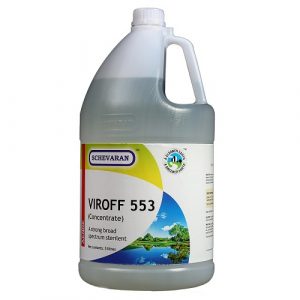 A clean floor and external surroundings contribute to restraining the spread of viruses. Viroff 553 is a strong broad-spectrum sterilant, useful for surface disinfection of areas such as floors, walls, and fixtures in infection high-risk areas. It is also easy to use as the product comes as a water-based strong sterilizing fluid. How does it work? It is active against a wide variety of microbial pathogens and is highly valuable for sanitizing infection high-risk areas in health-care establishments and pharmaceutical industry.
While staying vigilant and adopting good cleaning practices can help prevent this virus, washing hands can be more effective when you use a handwash liquid that has antiviral components. One such available product is Viroff 753, a broad-spectrum antimicrobial sanitizer has a component which can kill viruses and also can provide more effective protection against viral infections. This product is developed after prolonged research in Schevaran Innovation Centre and has been adopted by many hospitals in India. A version of Viroff 753 can also be used to sanitize areas like classrooms, wards, offices, etc. 
Keep the safety of your staff as the highest priority. Installing sanitizers in the common areas and washrooms can have a major impact on cleanliness. The Viroff gel, which is a broad-spectrum hand disinfectant gel, can be a great measure to add to the prevention of spreading viruses.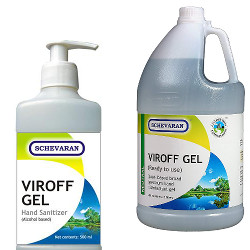 For more queries on the outbreak, please contact our Schevaran experts at:
Dr. Bhavanishankar Ph No: 0821 4277505 Mobile: +91 9743246161
E-mail: dr.bhavanishankar@schevaran.com
Mr. Benjamin Alexander Mobile: +91 9892218959 / +91 9819146467
E-mail: benjamin@schevaran.com
Shyla Yogish Ph No: 0821 4277501 Mobile: +91 9900513542
E-mail: shylayogish@schevaran.com