September 12, 2020
Posted by:

Pallav Tyagi

Category:

COVID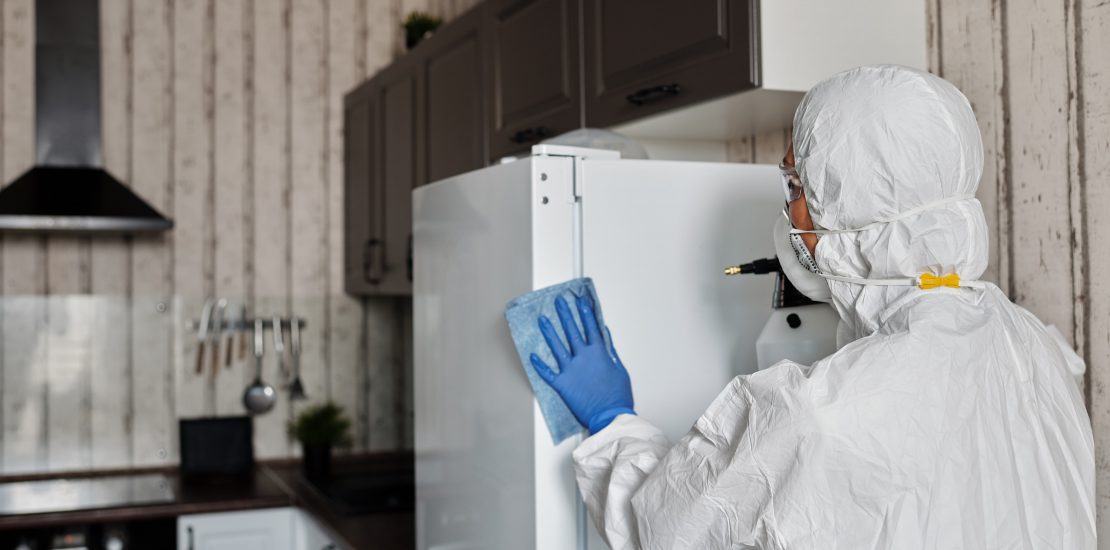 The coronavirus outbreak has triggered a new standard for facility hygiene. As the world is slowly recovering from the repercussions of the pandemic, businesses need to be prepared to protect their employees and customers post reopening. Building service contractors and facility managers should work on reviewing and improving current practices, products and tools. Hygiene standards must be reviewed with industry experts before implementing new processes, as industry experts can help in ensuring appropriate level of surface hygiene with respect to cleaning, sanitizing and disinfecting.
Facilities Implement Different Technology and Tools
After the outbreak of a pandemic, organizations are under pressure to give the impression that they are taking unique steps in order to protect their staff. Unique approaches do not necessarily mean that the new method is superior to the rest. For instance, an airport in Hong Kong is testing full-body disinfection booths at entrances. But it has been established that spraying of disinfectant on skin may not prevent the virus from entering the building and could result in health issues.
There is a rising demand of Electrostatic sprayers (ESS) from organizations that seek to apply disinfectants over large areas in one go. Companies like Marriott International are testing this ESS for swift-cleaning. However, most organizations have not been suitably disinfecting when using an ESS and some are ending up creating additional health risks for employees. Some of the most common errors/issues include:
Not applying a sufficient amount of product. Users need to apply the solution in a layer thick enough to keep the product wet throughout the contact time mentioned on the label. It may take 20 to 30 seconds of continuous spraying in order to apply enough product for 5-minute contact time disinfectant.

Not wiping after the contact time is met.
Spraying very close to electrical equipment vents, which could cause the electrical equipment to malfunction.
Using wrong chemicals. Not all disinfectants are suitable for usage in an ESS. ESS produces tiny droplets that may be inhaled deep into the lungs, which can result in health and safety hazards for an individual. Before using an ESS, it would be prudent for facilities to conduct an exposure risk assessment.
Best Practices for Building Service Contractors and Facility Managers
There are a variety of features to be considered when choosing a disinfectant:
Ensure that the product is approved for the pathogens in concern.
Choose a one-step disinfectant which has a short contact time – ideally five minutes or lesser. Cleaning and disinfection in one step will help you achieve your goals without compromising on performance.
Go for a product range that provides solutions in wipe, concentrate and ready-to-use formats to fulfill different types of needs.
The best products would be the ones that are gentle on the skin and on surfaces while being effective against pathogens. Go for products with accelerated hydrogen peroxide, which offer high effectiveness and low toxicity.

Once your products have been selected, it would be wise to conduct training to prevent common cleaning and disinfecting errors. Make it mandatory for staff to follow the manufacturer's instructions and to keep surfaces wet for the entire duration of contact time.
Not wiping the surface is another mistake that is often overlooked. Ensure that physical wiping of surfaces is done.
Since disinfectants can bind with certain materials, consider making microfiber/cotton cloth, or disposable wipes available to employees, Be sure to train employees to follow proper cleaning procedures to avoid cross contamination or equipment and surface damage.
It is essential that employees know how to properly clean, sanitize and disinfect surfaces, especially during and after the pandemic. When purchasing disinfectants, BSCs and facility managers should choose a product that acts fast, is effective and less likely to cause irritation of skin, health issues and surface damage.