September 21, 2020
Posted by:

Pallav Tyagi

Categories:

blog, Training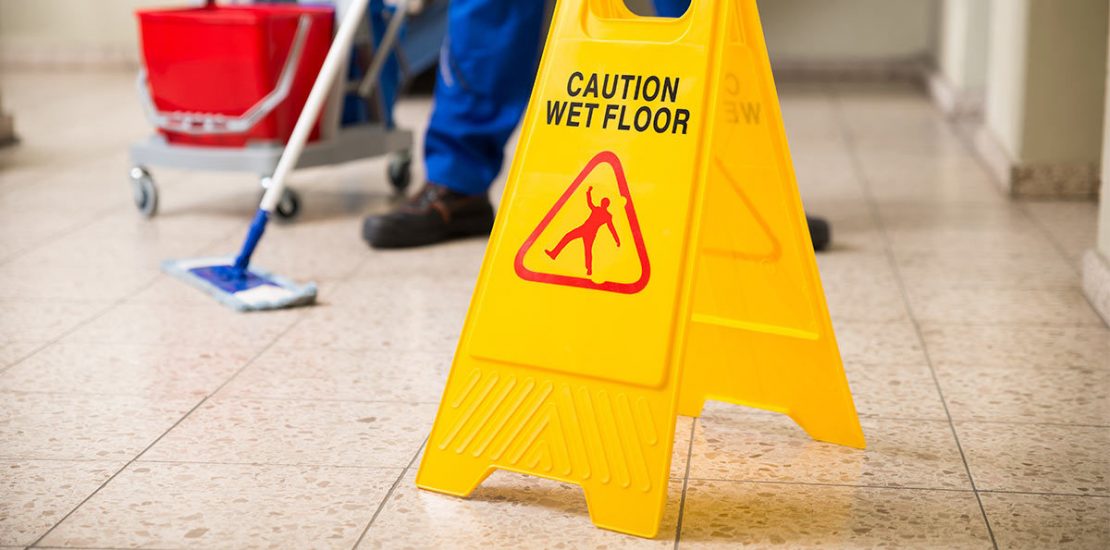 While visiting your facility, the first thing your clients will notice are the floors. Unclean, stained, damaged floors won't leave a good first impression, and may even make your customers reluctant to spend time and money in your facility. The lifespan and look of floors can be affected by some common floor-care mistakes. Facility managers should have a good understanding of these mistakes and the solutions for the same in order to ensure that facility floors are clean and safe.
Common Floor Care Mistakes and How to Solve Them:
Avoiding daily floor maintenance

Floors need to be attended to on a daily basis, not just when they are visibly dirty. This also helps save time and money by prolonging floor life. Frequently vacuuming help to dispel dust, dirt and contaminants such as sand and salt. It also prepares floors for tasks like daily floor cleaning. Floor care pads, which are created with billions of microscopic diamonds can simultaneously clean and polish floors just with water, making floor care a fast, easy.They also remove scratches and bring back lustre to dull surfaces.

Not cleaning spills instantly
Spills from beverages/food/paint can leave permanent stains if left unchecked on floors for a long period. A range of microfiber cloths, mops, carpet spotters and floor cleaners are a must have in your supply closet to take care of spills and protect your floors.

Using either excess or too less chemical

It is essential to use the right amount of chemical, neither too much nor too little. Using too much chemical is not only wasteful but can also result in sticky residues or give a hazy appearance. Using chemical scarcely may require employees to clean the floors again, giving rise to more labor costs. There are also options that are devoid of chemicals that can be used such as diamond pads or floor care machines which can avoid overwetting of floors.
Using the wrong product Floor care products are specially formulated for different surfaces like wood, carpet, tile etc. Using a product on the wrong kind of substrate can cause visible damage (etching/wear on the finish, etc.). Have knowledge of your environment and ensure you are using products that are tailored for your floors. Always, follow the product label instructions while using the product.
Not training employees effectively: Most of the above mentioned blunders can be prevented if your staff is trained in proper floor care. Make training a part of the orientation process for new employees and invest in refresher training for existing employees. When employees are well equipped with the correct knowledge on how to perform floor care, it will enhance efficiency in the cleaning process.

Hesitation in making the required investment:
Organizations should be willing to invest in the amount of maintenance required to achieve the level of appearance they desire. There are several different programs available nowadays and the right partner can help you pick the best fit as per your needs and budget.
Clean floors can be an important factor for a successful business. To minimize customer complaints, floors should always be devoid of contaminants, scratches and stains. By taking care of these floor safety basics, and by adhering to best practices, organizations can maintain cleanliness in their facility while protecting their flooring investment.
Schevaran offers a plethora of cleaning chemicals to help you design a floor care program tailored to your cleaning needs. To explore our product range, visit: https://schevaran.com/products/