Dr. Richard Joseph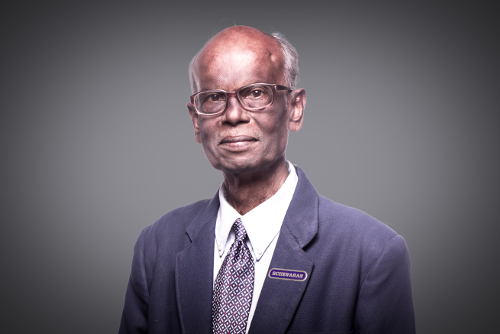 Schevaran Innovation Centre
Senior Scientist
As Senior Research Advisor at Schevaran Innovation Centre, Dr. Richard Joseph has been involved in developing environment-friendly formulations for our cleaning & hygiene products.
He has decades of international research experience in microbiology with a focus on molecular mechanisms and food biotechnology. He was formerly the Deputy Director & head of the department of Microbiology at CFTRI, Mysore.
Dr. Joseph is a Visiting Scientist to the Institute of Microbiology, Prague, Czechoslovakia. He is a Royal Society Bursary holder at the department of Genetics, John Innes Institute, England, and Visiting Fellow in the Human Genetics Section at Mt. Sinai Medical Centre, New York.
He is a Fellow of the Association of Food Scientists and Technologists, and of the National Academy of Agricultural Sciences. He is a research associate at the Neurochemistry Lab in Christian Medical College Hospital, Vellore.