3 top trends in the cleaning industry
January 20, 2020
Posted by:

Dhivya Srinivasan

Category:

News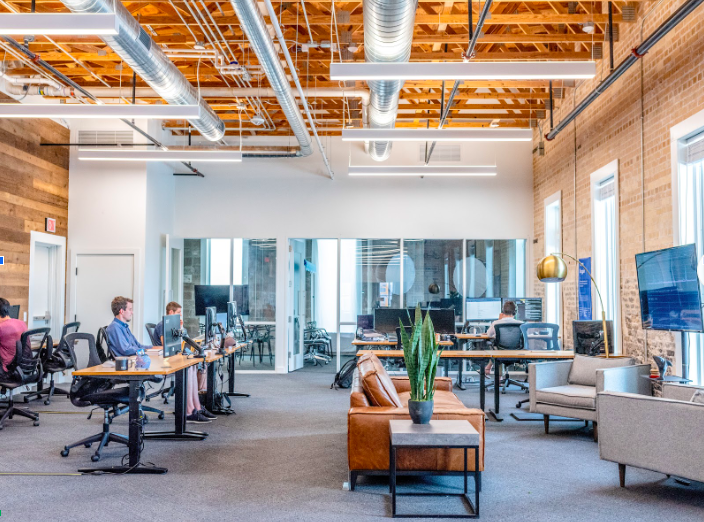 2019 has had the cleaning industry bracing itself for a period of growth and change with its many technological advancements. The industry has laboriously enhanced its service quality with new technology. With an optimistic outlook towards these trends, the cleaning industry can increase its profitability and boost productivity. 
Right from eco-friendly and sustainable solutions to technology, automation, upgraded cleanliness standards and the Internet of Things (IoT), being aware of the cleaning industry trends has become vital to stay ahead in the game. 
Automated cleaning processes
The industry is rapidly moving towards robotics and work automation to improve their efficiency numbers. This is no longer a niche trend – cleaning automation is making its way into mainstream cleaning. This trend has proven to be extremely impactful with redundant and repetitive tasks. Exploring this possibility will not completely eliminate the necessity of manual labor, but drastically reduce the payroll investment for cleaning services. With the advancements in robotics, manual labor can now be used for other higher skill-level tasks that compulsorily require human interference, while the robot carries out of some of the more generic, time-consuming cleaning tasks.
There is a definite risk of businesses falling behind when they are complacent about the upcoming technologies. Not only the efficiency factor, but businesses will also have complete visibility of operations in a way where they can consistently improve their cleaning standards and see where the loopholes are. This could ultimately help achieve client satisfaction.
Surveillance and reporting apps
The Internet of Things has disrupted multiple industries and is showing incredible potential in the cleaning industry as well. With apps sprouting up for every industry's use, the cleaning industry is no exception. An influx of smart, app-enabled process has made way for efficient operations and a study of easy information. This is also playing a key role in reducing the consumption of resources and improving sustainability.
An example of this technology could be – a tissue dispenser in the bathroom. The usual routine minus technology has the maintenance worker manually checking the availability of tissues periodically. While this is usually scheduled for regular checking, a sizeable amount of time is wasted. What a smart tissue dispenser can do is send activity reports and notify the supervisor when the tissues run low. 
While this dream has remained dormant for a while in the industry, the drastic reduction in the prices of such technology and the attractive, affordability factor of it has seen its quick adaptation by multiple businesses. With such a seamless automated process in place, any deviation from normalcy would alert the supervisor immediately. The commercial cleaning business now has an acute source of helpful data that cuts costs and increases operational efficiency. A new era of smart cleaning solutions has arrived which could have a great impact on the service delivery process. 
Green and sustainable cleaning
Green and sustainable cleaning is not a new trend by any means. What was looked at as a fad or a temporary phenomenon a few years back has secured its place firmly in the industry. Both consumers and business facility managers have started to demand green approaches from the cleaning industry. 
Due to increasing demand, the cleaning industry has started seeing this more as a necessary product line rather than a fleeting philosophy. Government-issued standards are consistently developing around eco-friendly products and services. While the industry still has a long way to go in terms of becoming completely green, the businesses now realize that this philosophy is not just about introducing a new, diversified line of products but implementing it within the existing line too. 
Chemicals present in the cleaning products that do not adhere to eco-friendly standards could pose a lot of danger. For example, aromatic hydrocarbons present in degreasers, deodorizers, and pesticides are known carcinogens, causing cancer in animals and people. VOCs exacerbate respiratory conditions such as asthma.Not only do green products open the door to more customers, but it cuts down wastefulness and increases the efficiency of the employees. This leads to a dramatic cut in costs in the long run. 
Schevaran has successfully progressed as an industry leader in environment-friendly cleaning and sanitization products meeting the needs of a variety of industries. Our All Surface Disinfectant Floor Cleaner Liquid is tough on dirt, non-toxic and easy on the environment. Formulated by blending safe, eco-friendly chemicals that clean the floor and kills 99.9% germs while leaving a pleasant fragrance.