Planning to reopen your facility after lockdown? Here's a checklist for you to follow
May 28, 2020
Posted by:

Dhivya Srinivasan

Categories:

COVID, Training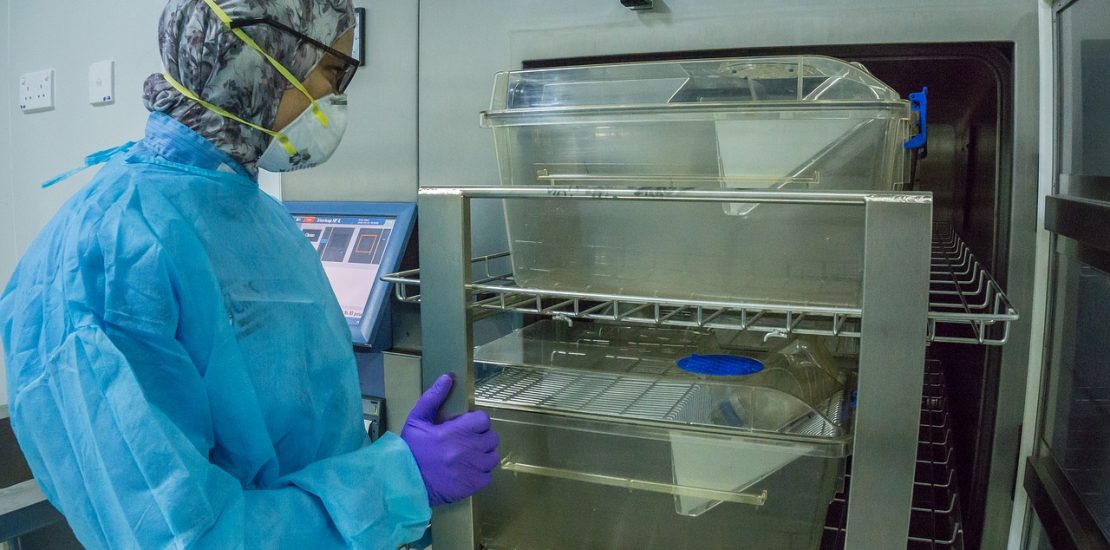 The country has been gearing up with measures for a world post lockdown. So many organizations and facilities are already in plans of reopening, but this has to be dealt with caution. While business owners are eager to welcome customers back, they are also extremely careful about how to do so securely and effectively.
This pandemic has made all customers more sensitive towards hygiene and cleanliness. Facilities that are reopening need to plan ahead to address such concerns and follow public health best practices to ensure long-term success.
Reopen measures
If you are planning to reopen your business in the upcoming months, here are some pointers you need to consider adhering to: 
Approximately set a reopening date for you to work towards
Work backward from a determined date to create a timeline for completing tasks. Regardless of your desperation to generate revenue quickly, the timeline has to let your complete tasks and not risk the hygiene factor by reopening early. Imagine a set of customers who walk into a facility that does not have health practices followed to the tee. The bad publicity can harm you more. 
Implement social distancing in full discipline
There are a variety of different safeguards to consider to create social distancing. There are organizations that have installed plexiglass dividers at registers and check-in desks. Additionally, you may keep strict occupancy limits in place, removing tables and chairs to create social distancing and only considering easing these limits when your region advises they can be lifted.
Conduct a brand new employee training
Employees must adjust to new expectations around cleanliness. This may include arriving earlier to finalize cleaning ahead of business hours, participating in a temperature check before beginning a shift and staying later to conduct a more thorough cleaning at the end of the day. Review all new public health practices with employees, including those related to cleaning and hand hygiene, to confirm they understand how to clean properly.
For example,  If your organization is administering masks and tissues, teach them where these are located and where they should be discarded after use.
Review your current stock of cleaning products, tools and equipment.
Stock up your cleaning products. You will need a steady stockpile of products, so work with a distributor or manufacturer that can supply larger volumes of essentials. Schevaran, for example, has an ample amount of facility management products and supplies that have been in demand by large organizations.
Conduct a thorough cleaning and make it routine.
Your facility needs a deep cleaning and a scrub in every corner before your reopen date. Double-check to see if you have disinfected the whole area like – dispensers, toilets, sinks, and any other touchpoints you may have missed.
Here are some pointers which are usually missed while cleaning 
Careful cleaning of high contact touchpoints has to be done to prevent the spreading of germs. 

Areas that are hard to reach –

Address all high-touch surfaces like door handles, desks, and touch screens

Some areas which are often missed out are air vents, room lighting, and even the janitorial carts. 

The supply cart or closet has to be properly labeled, well-stocked, and regularly updated. 
Then, create a plan for repeating cleaning and disinfecting during operating hours and revise this plan as needed.
More hand sanitizers and accessible disinfectants for customers
Provide customers with access to alcohol-based hand sanitizer and disinfectant wipes, especially near common touchpoints like elevator buttons, entrance doors, and registers. These solutions offer additional reassurance that the facility prioritizes health and safety and helps to further reduce the spread of germs.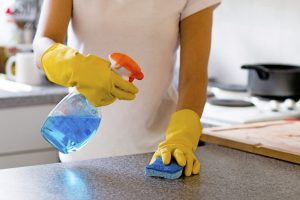 Clear communication of your process
Make it clear to employees and patrons what you are doing to protect them. This can be accomplished through emails, social media, and printed posters placed throughout your facility. This will help ease fears and ensure that everyone knows what is expected of them. For example, share which products you are using to disinfect and how often you are cleaning. Let customers know whether they are required to wear masks and how they can reduce the spread of germs.